Description
Creates a bold and sensual voluptuous look for the lips while enhancing their natural beauty.
WATERPROOF & LONG LASTING – HANDAIYAN is naturally waterproof and lasts up to 6-8 hours without leaving marks on clothes, cups or lips. Moisturizes lips while maintaining vibrant color for up to 6 hours without drying.
Health & Safety-Natural ingredients such as natural beeswax , natural beeswax locks in moisture for long-lasting hydration and provides a zero-gravity silky feel. 100% zero cruelty, we are proud to say that we have never and will never test on animals. We also emphasize working with third party suppliers who have zero cruelty.
NATURAL AND SAFE INGREDIENTS
Moisturizing & Plumping Lips –  Made with natural botanical extracts that help fade lip lines and keep lips moist, combined with a variety of plumping ingredients to make lips plump and sexy. Prevention protects your clothes and won't come off your lips easily!
Easy to apply & Easy to remove – Easily create instant bold matte lips that last! It comes off easily with makeup remover, no need to worry about pigmentation.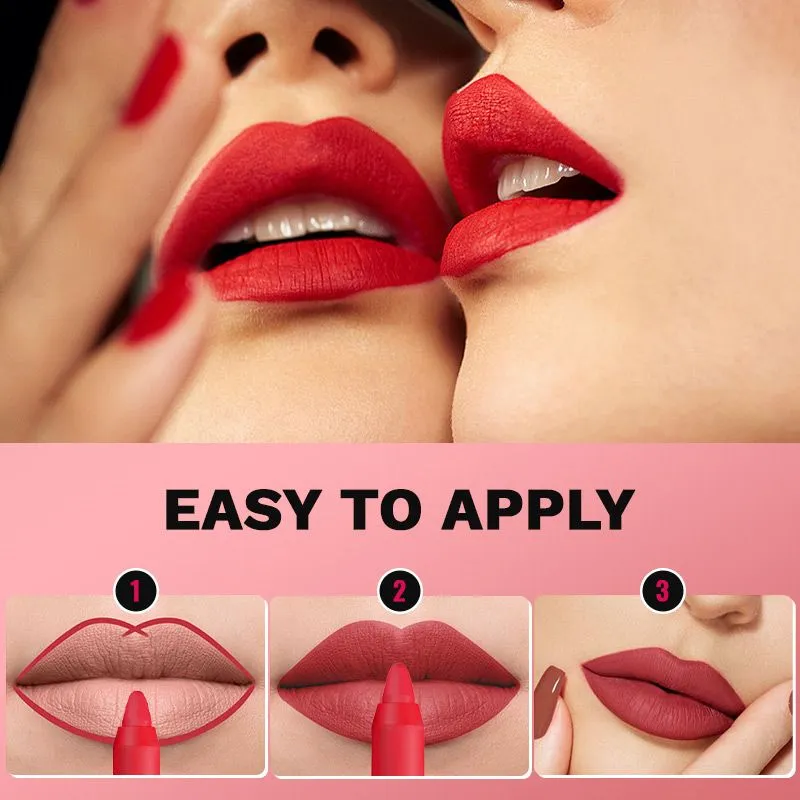 2-in-1 function – both a lip liner and a lipstick, depicting the lip shape while applying color, satisfying all needs. A small design has been added to the bottom, placing the pencil tip on top and gently rotating it to restore the most original tip shape, making it even easier to use!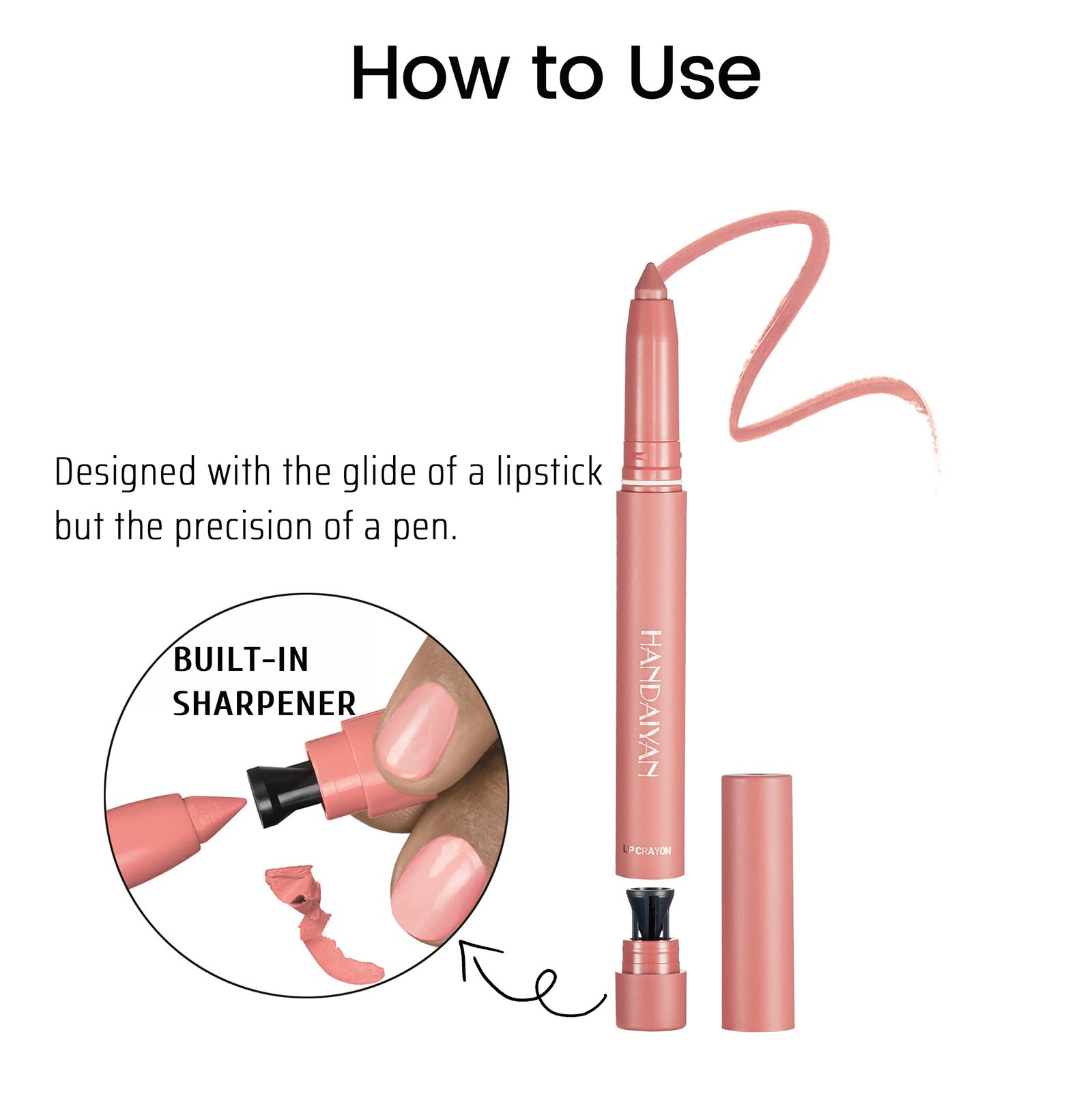 Gift & Beauty Secrets – Your girlfriend, wife, daughter, mother or friend will be very happy to receive such a wonderful gift on Christmas, Valentine's Day and various memorable days. It's also a favorite gift for people who love makeup!
Specifications
Color: 01#, 02#, 03#, 04#, 05#, 06#, 07#, 08#, 09#, 10#, 11#, 12#.
Shelf life: 3 years
Size:1.1×11.2cm
Weight of single lipstick with packaging:11g
Net content:1.g/piece